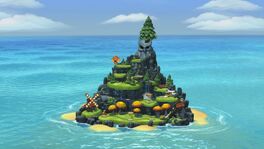 Autumn Heights is the second world of the Wii U game Donkey Kong Country: Tropical Freeze and the place where the Hootzes originate from. 
Description
Autumn Heights is a large grassy mountain which has habitats of red and yellow trees, windmills, pine trees, monoliths, and mountains with one in the shape of an owl. It's also has inhabitants of Cheesy Chesters and Schnautzels which are the domestic enemies of World 2. 
Levels
Gallery
Trivia
Ad blocker interference detected!
Wikia is a free-to-use site that makes money from advertising. We have a modified experience for viewers using ad blockers

Wikia is not accessible if you've made further modifications. Remove the custom ad blocker rule(s) and the page will load as expected.